I am mostly self taught, I consider myself to be primarily an oil painter who is focused upon portraiture. I also illustrate, sketch, and dabble around in mixed media/collage. I am currently nearing the home stretch with my BFA, focus is 2D/Studio Arts
 You may email me at dewart@gmail.com
 I'm also on Twitter sometimes.  Follow Me on Twitter
Thank you for visiting!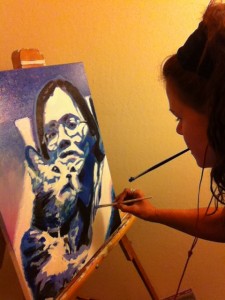 ---